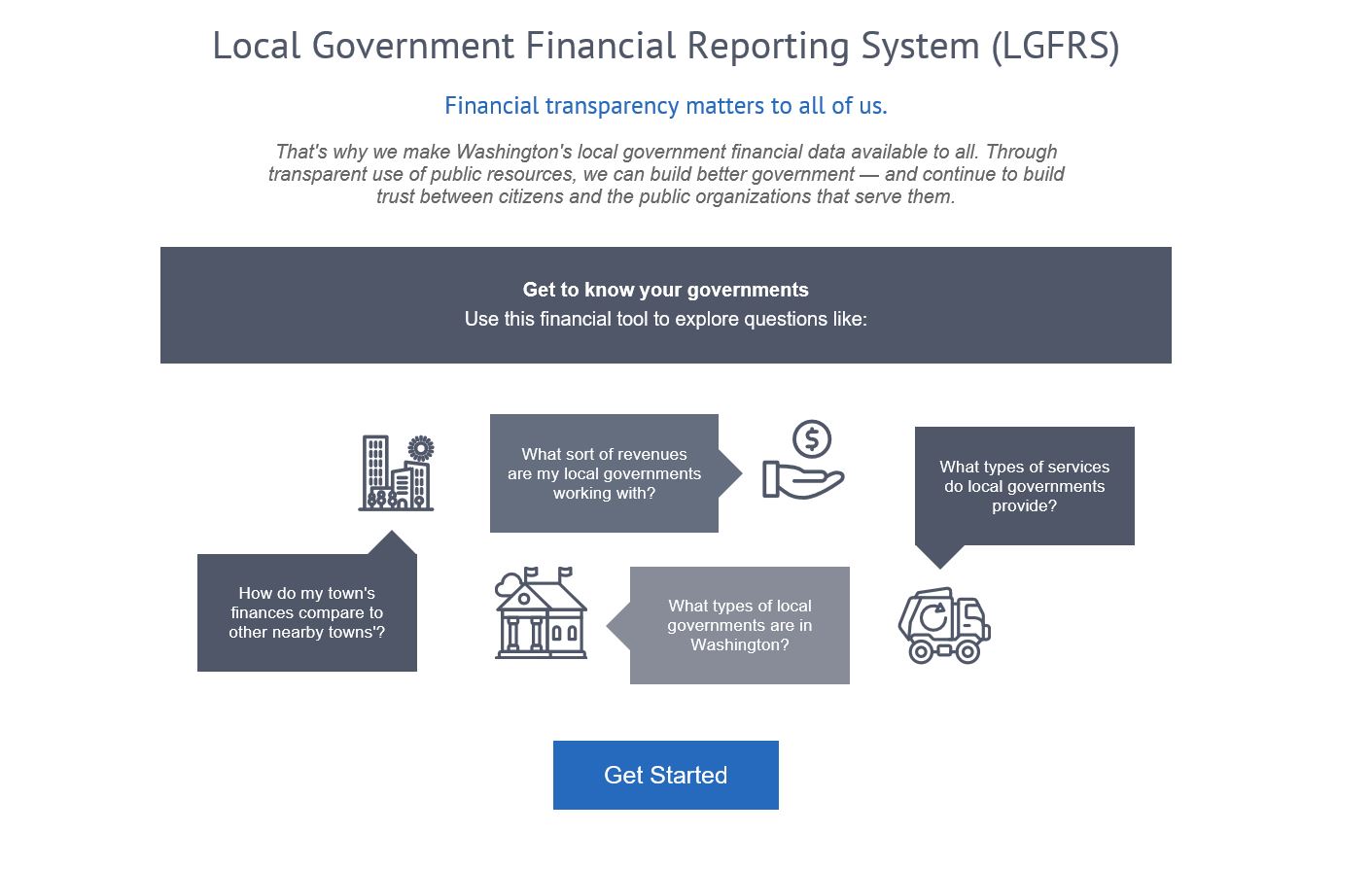 As a part of our continuing commitment to making information about local government operations around the state more transparent and accessible, we have updated the look and feel of our Local Government Financial Reporting System, or LGFRS. Our Office has long provided unaudited financial data filed by local governments on our website via LGFRS. This same tool has a new look and is now even easier to use and understand.
Even if you have a very limited understanding of government finances, LGFRS can help you learn more about a selected local government's revenues, as well as how the government provides resources to residents.
So what can you do with LGFRS? You can search for governments that are similar to each other and compare their data, you can look at sources of revenue separately (which means you can see where your government's money is coming from) and you can dive into separate funds and see what's different—for example, learn about a government's general fund versus an enterprise fund.
We want to know what you think about our updates and improvements to the LGFRS tool. Try the new and improved LGFRS for yourself, then use the link inside the tool to provide us feedback on what else we can improve.