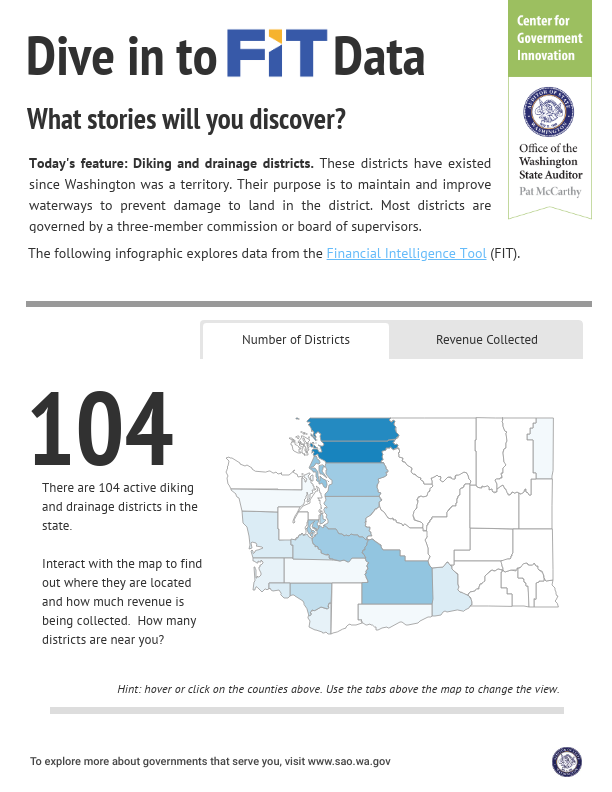 August 13, 2019
The Office of the Washington State Auditor collects financial information from nearly 2,000 local governments each year and displays this data intuitively through the Financial Intelligence Tool (FIT).
We explore what can be learned about government by being curious in their financial data.
We encourage you to find something interesting and learn about all the local governments that serve the citizens of our state. What story will you find?
… CONTINUE READING →