Published: October 31, 2018
Two fire protection districts received a State Auditor's Office Stewardship Award (SASA) from State Auditor Pat McCarthy this week for their dedication to improving government for the residents of Washington state.
Yakima County Fire Protection District No. 12 was awarded a SASA for working through what were "difficult staff transition[s] and significant prior audit recommendations." The District "demonstrates…leadership and guidance on a regular basis," for which State Auditor McCarthy commended them.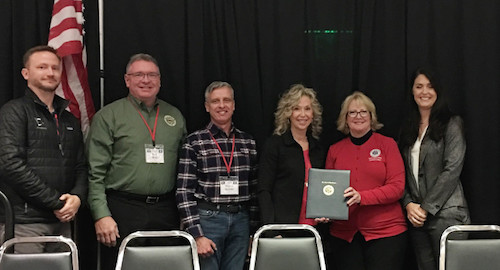 Snohomish County Fire District No. 12 was also awarded a SASA, but their award was thanks to their Finance Manager Chelsie McInnis' and Human Resource Manager Joyce Savage's "support to the audit process, passion for accurate financial reporting and transparency for the public benefit." The District also "keeps excellent records and supporting documentation…most notable in this regard are the financial and reconciliation binders, which are complete and include all supporting documentation."
State Auditor McCarthy, together with all the staff at the Office of the Washington State Auditor congratulate these two fire districts on their efforts to continue leading local government excellence.