Published: March 24, 2020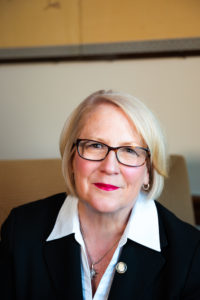 Stay home, and stay healthy – this is Gov. Inslee's order to all Washingtonians. While we continue to analyze the details and impact of his proclamation, the operations of the State Auditor's Office are largely unaffected by the Stay Home, Stay Healthy order. I am proud we already have been doing all we can to support our state's efforts to slow the rate of coronavirus infection.
Some of our teams began working remotely two weeks ago. Then, a week ago, I made teleworking mandatory for everyone. We will continue to telework as long as the governor's order remains in effect.
We have also fully shifted our interactions with clients to Skype or other virtual meeting tools. In the rare event we need to visit a client's worksite to pick up or exchange documents, we will follow the six-foot social distancing rule the governor has implemented.
A further step we are taking involves our contact with the public. In response to Governor Inslee's stay at home order, our Offices will officially be closed to the public starting Thursday, March 26.
Our staff's positive attitudes and diligence show their dedication as public servants. We applaud our colleagues across governments in Washington for their efforts during this unprecedented situation.
Never hesitate to reach out to us with questions, comments or concerns.
Pat
For the latest COVID-19 health guidance, statistics and resources, visit: coronavirus.wa.gov.