Published: September 23, 2022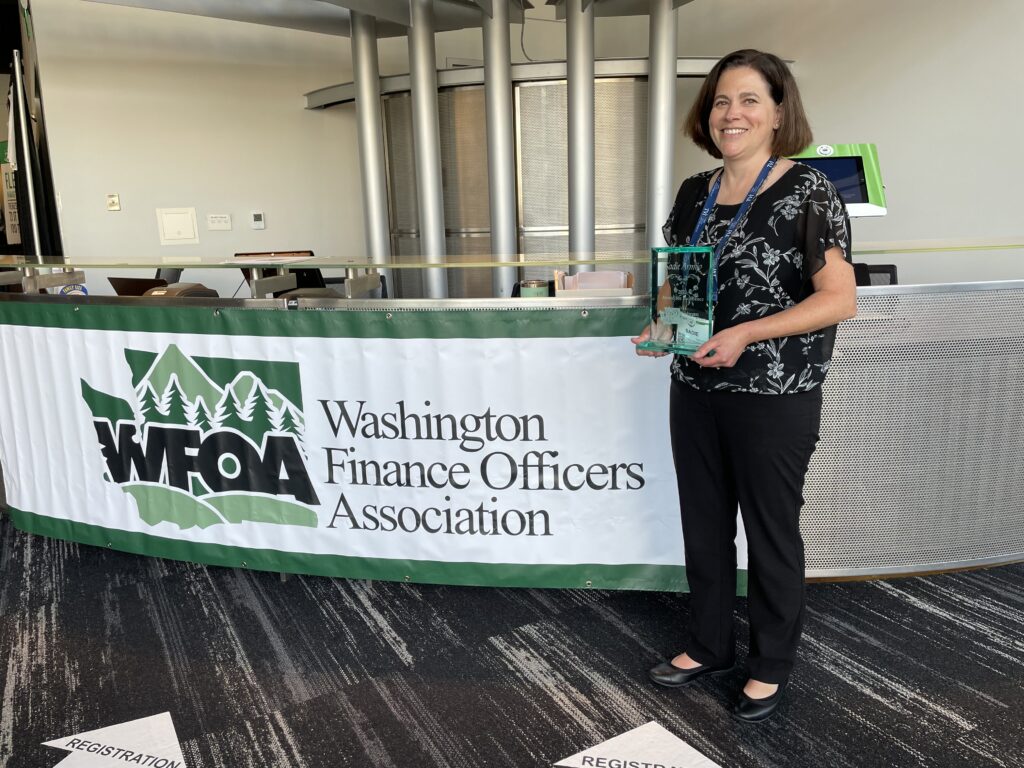 Sadie Armijo, the Office of the Washington State Auditor's Director of State Audit and Special Investigations, received the 2022 Award of Excellence from the Washington Finance Officers Association (WFOA).
WFOA's award recognizes public finance officers' outstanding accomplishments and contributions. Armijo received the award Sept. 15 at the organization's annual conference in Tacoma. The 1,200-member association promotes excellence in government finance through leadership, education and communication for the public benefit.
"Sadie's professional commitment to accountability is matched by her enthusiasm for the work and the good humor she shares with peers and colleagues," said State Auditor Pat McCarthy. "She has inspired a new generation of auditors, and we are proud to count her as part of our team."
WFOA's award declaration noted Armijo's special emphasis on developing public finance professionals in the state. She was the inaugural chair of WFOA's Professional Development and Sustainability Committee, which the organization formed in 2016. Armijo began a program of job fairs, college career visits, and public outreach to encourage young finance professionals to enter public service.
Armijo has worked at the State Auditor's Office since 1998. As a director, she currently oversees the teams who audit the state's financial statements and state agencies' federal award spending. She also leads the special investigation program, which includes local and state fraud investigations, the state whistleblower program, and use of deadly force investigation compliance audits. She is a Certified Fraud Examiner and a graduate of Western Washington University.