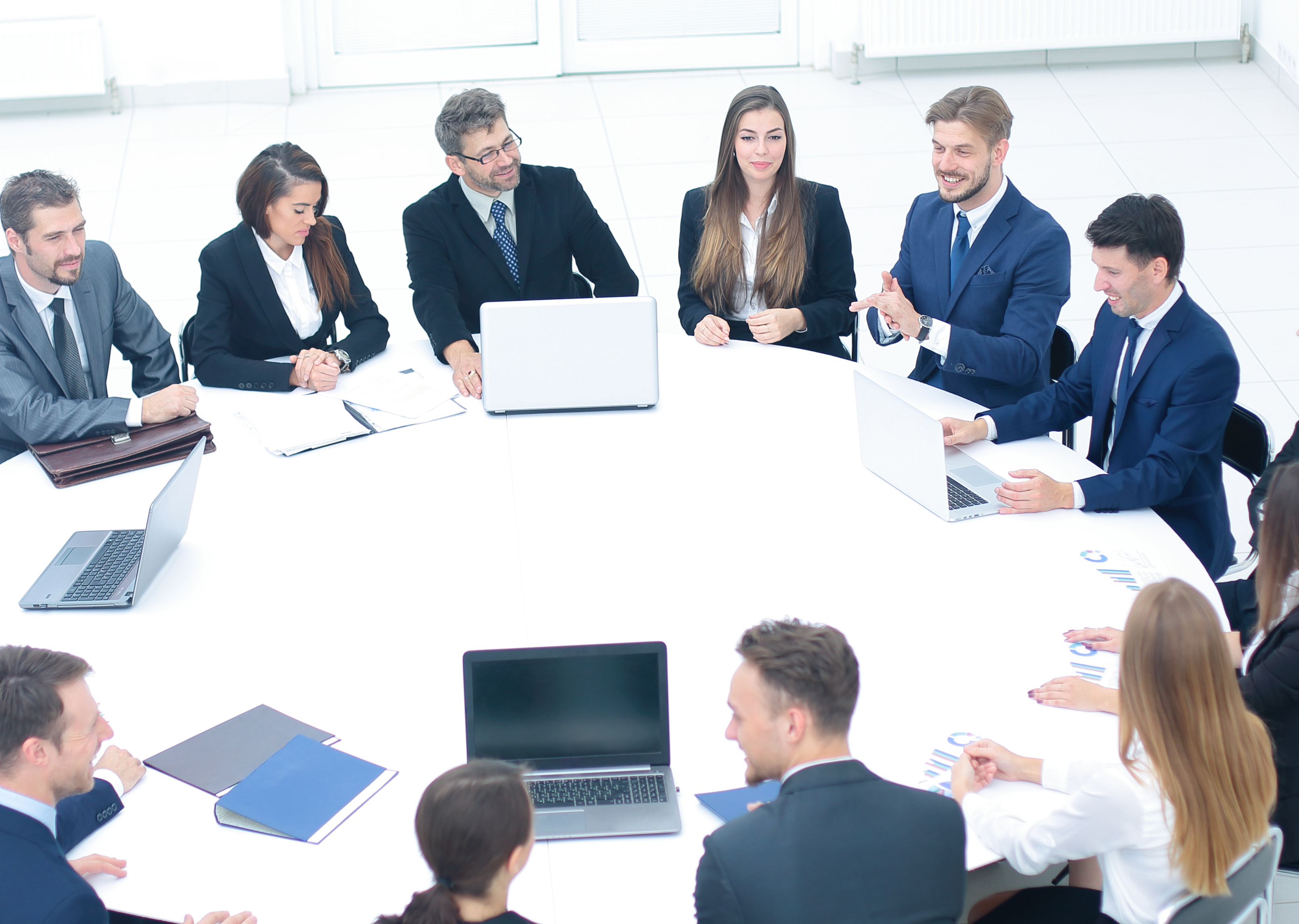 We are offering the BARS Roundtable Sessions again this fall. The roundtable discussions are free, three-hour feedback opportunities open to all local governments. Past attendance included more than 400 local government representatives the last two years.
At the Roundtable Sessions be one of the first to preview the "Summary of Significant Changes to the 2018 BARS Update". We want your feedback before the update is released in December. In addition, you will learn about upcoming GASB statements, online filing enhancements and new resources available to you. For facilitated discussions on accounting and reporting requirements we anticipate breaking up into smaller groups (GAAP, cash, entity type). Don't miss this exciting opportunity to give us your feedback and suggestions.
Registration information will be sent to you in early October and posted on our website. However, be sure to save the date. If you have any questions, please contact Brittany Wallace at Brittany.Wallace@sao.wa.gov.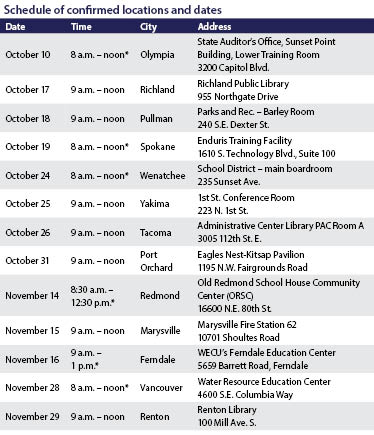 * These sessions include an additional hour of optional voluntary testing of the new Local Government Finance Reporting System after the conclusion of the regularly scheduled BARS Roundtable. More information to follow.