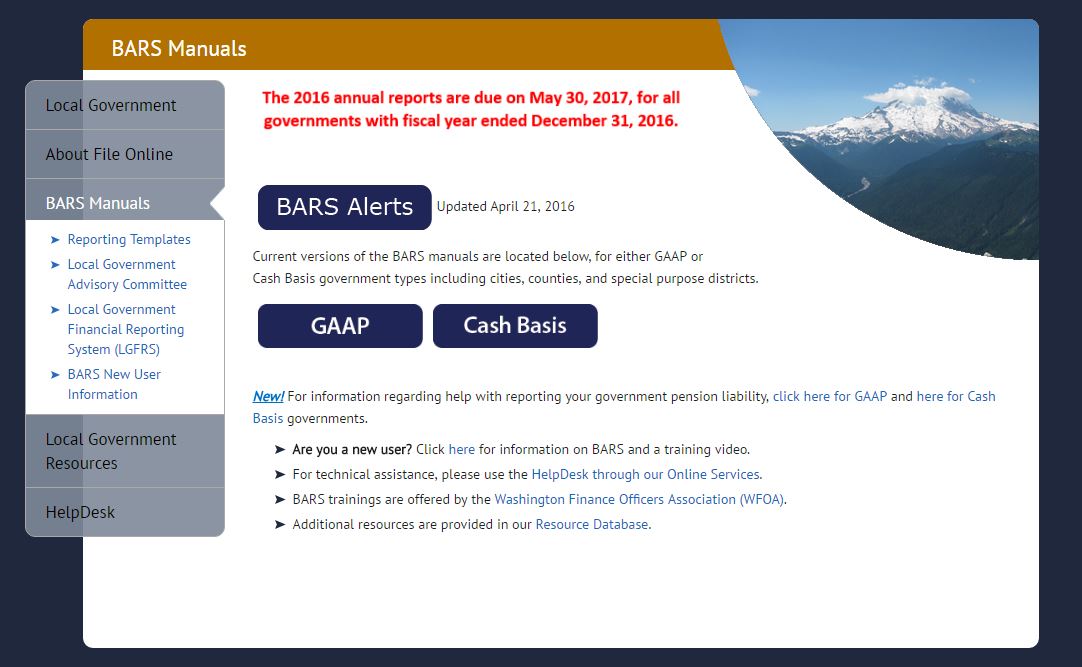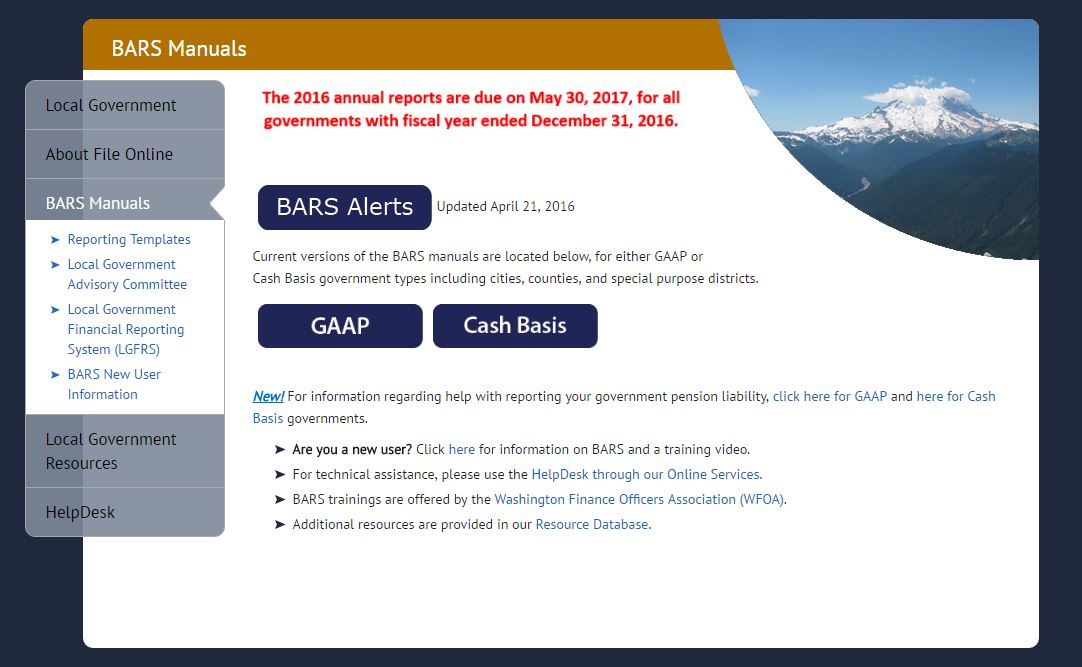 The GAAP and Cash Basis BARS manuals have been updated and are available on our website at www.sao.wa.gov.
In both manuals, the sections applicable to all government types are annotated with "All."  Any section applicable to a specific government type is clearly marked with the government type designation.
The Overview of Significant Changes (GAAP) and the Overview of Significant Changes (Cash Basis) found in the appendices of each manual contain detailed descriptions of the changes and links to the appropriate sections of the manuals. Please refer to the Overview for determining which and how revisions may affect your 2016 annual reporting.
Both GAAP and Cash Basis manuals contain information needed to report required pension liabilities. Please refer to the Accounting section for general information and to the Reporting section for note and RSI (GAAP only) disclosures.
The Reporting Templates web page, except for the pension-related templates, will be available in January 2017. The Online Reporting for 2016 Annual Reports also will be available then.
If you have any questions, please contact Alexandra Johnson at alexandra.johnson@sao.wa.gov.