Published: July 28, 2022
SAO's resource database offers dozens of free guides, checklists, best practices and tools to help Washington governments improve their internal controls, grant management, procurement practices, financial reporting and cybersecurity. And last week, we replaced it with something better!
We're excited to announce the launch of our new, redesigned resource library. The new site features streamlined navigation, a cleaner interface, and a better user experience. Best of all, you'll get to the resources you want in fewer clicks!
Top 5 things you can do on SAO's new resource library:
See an image of the resource before you download it
See the date the resource was last updated
Know the type of file you'll be downloading
Browse resources by topic or category
Access the resource you want with fewer clicks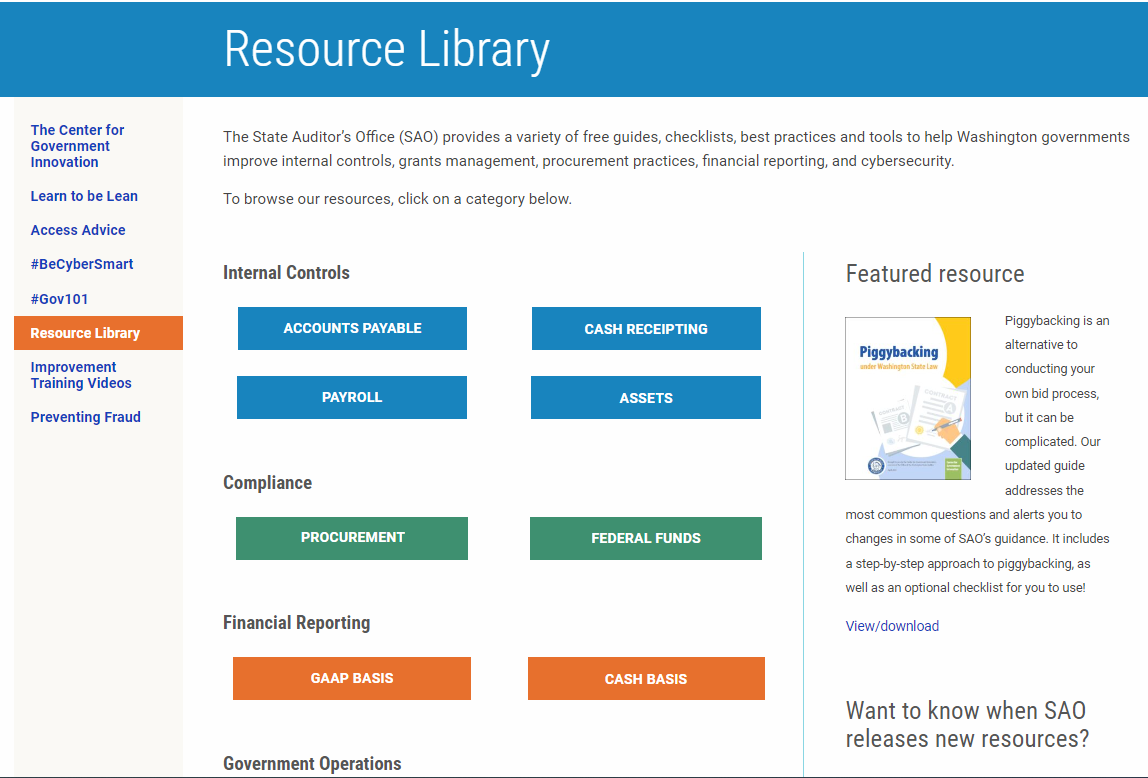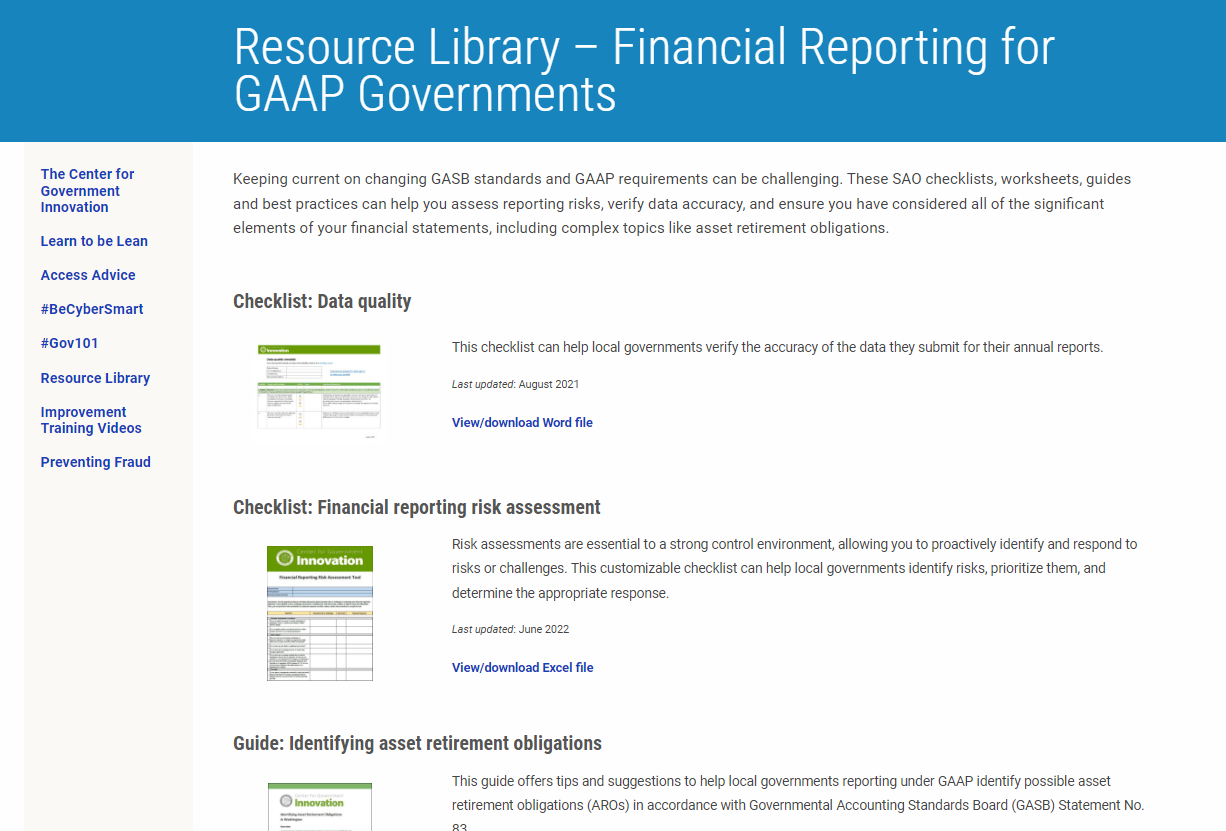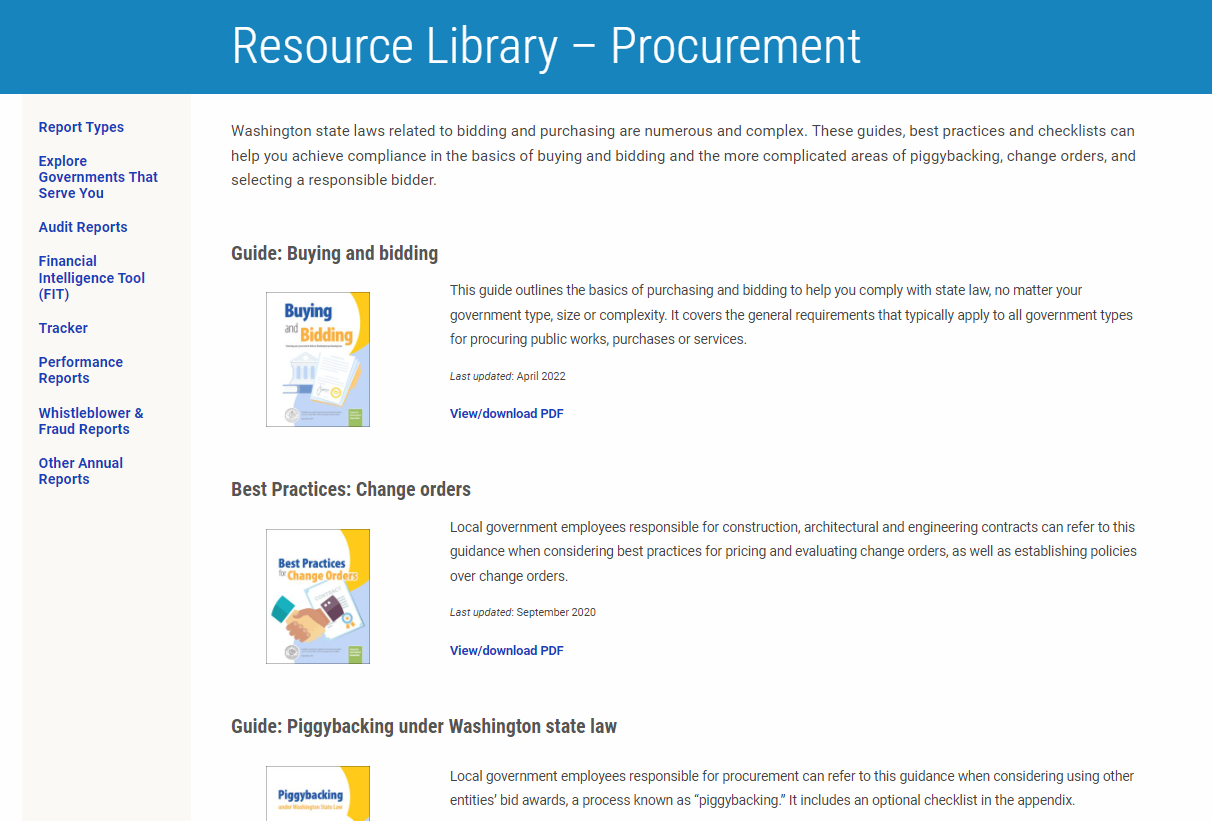 A word about browser bookmarks:
If you have bookmarked or favorited specific SAO resources in your web browser, those bookmarks will be automatically redirected to the landing page of the new library. From there, you will need to navigate to the resource and create a new bookmark.
SAO's goal in upgrading the library was to create a better user experience and help you quickly find the resources you need, whether you're on a computer or mobile device. Check out the new library at https://sao.wa.gov/improving-government/resources-database/.