The State Auditor's Office (SAO) provides a variety of free guides, checklists, best practices and tools to help Washington governments improve internal controls, grants management, procurement practices, financial reporting, and cybersecurity.
To browse our resources, click on a category below.
Internal Controls
Compliance
Financial Reporting
Government Operations
Organizational Safeguards
Featured resource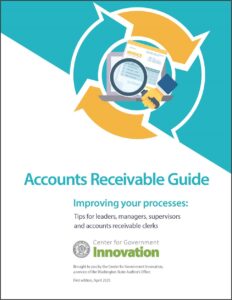 From accurate and prompt billing to well-designed collection procedures, accounts receivable requires a robust set of internal controls to ensure your government collects the money it is owed. To help you get started, the Center for Government Innovation has released its new Accounts Receivable Guide, filled with ideas about how to improve your policies and process.
Want to know when SAO releases new resources?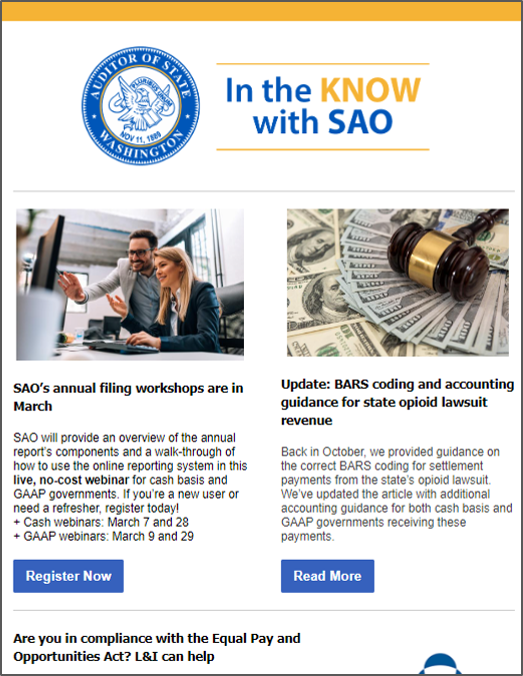 When you subscribe to receive our e-newsletter, "In the Know with SAO," you'll receive the latest news, articles and resources from SAO and other trusted partners right to your inbox.