The State Auditor's Office (SAO) provides a variety of free guides, checklists, best practices and tools to help Washington governments improve internal controls, grants management, procurement practices, financial reporting, and cybersecurity.
To browse our resources, click on a category below.
Internal Controls
Compliance
Financial Reporting
Government Operations
Organizational Safeguards
Featured resource
This resource can help elected officials and appointed boards understand their role in fighting employee fraud. It includes tips for implementing policies and best practices than can help prevent, detect, and respond to fraud in local government.
Want to know when SAO releases new resources?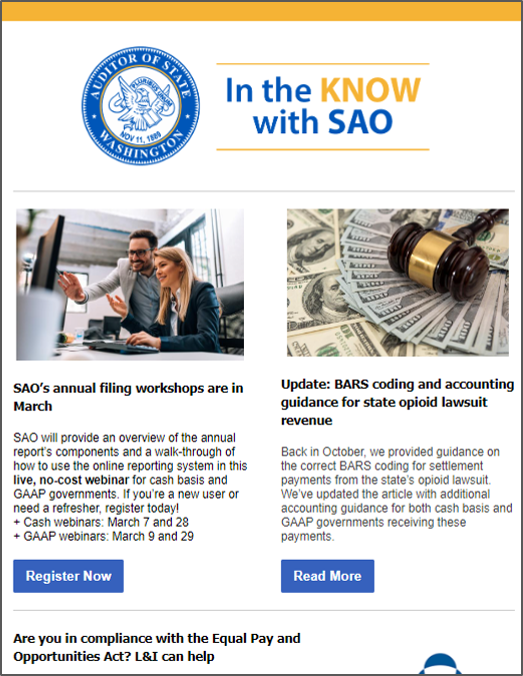 When you subscribe to receive our e-newsletter, "In the Know with SAO," you'll receive the latest news, articles and resources from SAO and other trusted partners right to your inbox.